Advertising on LTD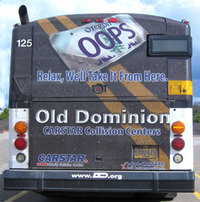 Advertising on LTD is a cost-efficient way to reach people with larger-than-life messages that they simply can't ignore. Make the most of your advertising budget by making transit ads your first media buy—and complement them with other buys such as newspaper and radio.
Ads Readers Remember
Transit ads stimulate immediate recognition. Their impact builds exceptional recall when people seek your product or service. One study done on the effectiveness of advertising on transit shelters in Philadelphia, PA, indicated that "aided recall" was nearly three times that of print ads and nearly twice that of television ads. They work because people see your ads:
At the best possible time—when they are out of the house or office and ready to respond.
Seven days a week.
When they often have no option but to look.
Motorists see your exterior bus ads behind and beside the bus, often in stopped traffic. Pedestrians notice them, too!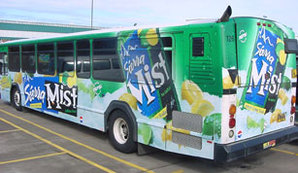 To begin advertising on LTD, contact Lamar Advertising:
Bryan Anderson
Transit Market Manager
banderson@lamar.com
Phone: (541) 686-8400
lamar.com/eugene