How to Log Your Trips
Log Trips via the Web Dashboard
Log in to your account.
Go to your dashboard and find the trip logging widget.
Today is already selected if you just want to log your day's commute, but you can also unselect today by clicking, then select other days in the past if desired.
Click "Where Did You Go?" to enter your origin and destination, or to choose one of your saved commutes. (Location logging not available on all platforms.)
Pick when you departed on this trip. If you are logging a round trip, choose when you returned as well. Only logging one way? Just click No Return Trip.
If logging by location is enabled for your system, the distance will be calculated for you, but you can also update or input your distance manually.
Choose what mode you used, such as carpool or bike.
Hit Log Trips and you're all done! When you return to the site, all this information will be saved for you so you only have to click Log Trips and you'll be all set.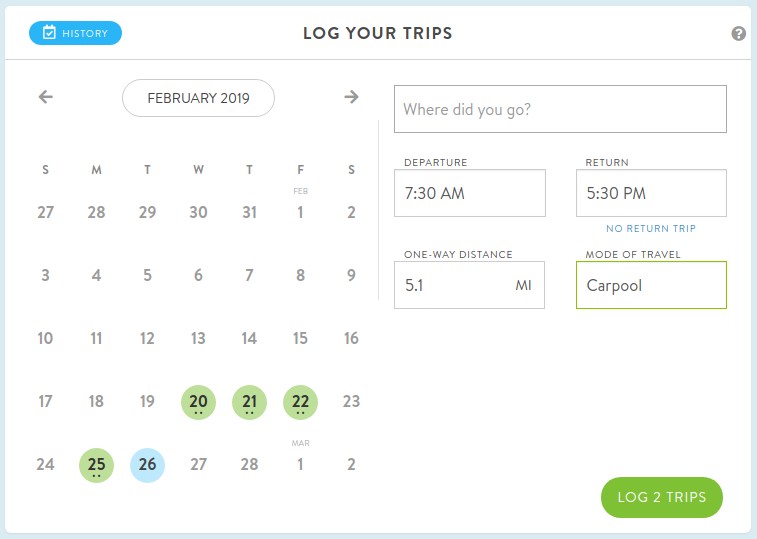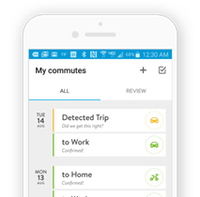 Log Trips via Commute Tracker
The RideAmigos Commute Tracker app is designed to make tracking and logging your commute trips as easy as possible.
Just connect Commute Tracker to your RideAmigos account, enter your home and work locations, then check back in every few days to confirm your trips.
Log Trips via Connected Apps
RideAmigos offers several different Connected App options, depending on your system's configuration. Options include Scoop, Strava, Waze Carpool, and more.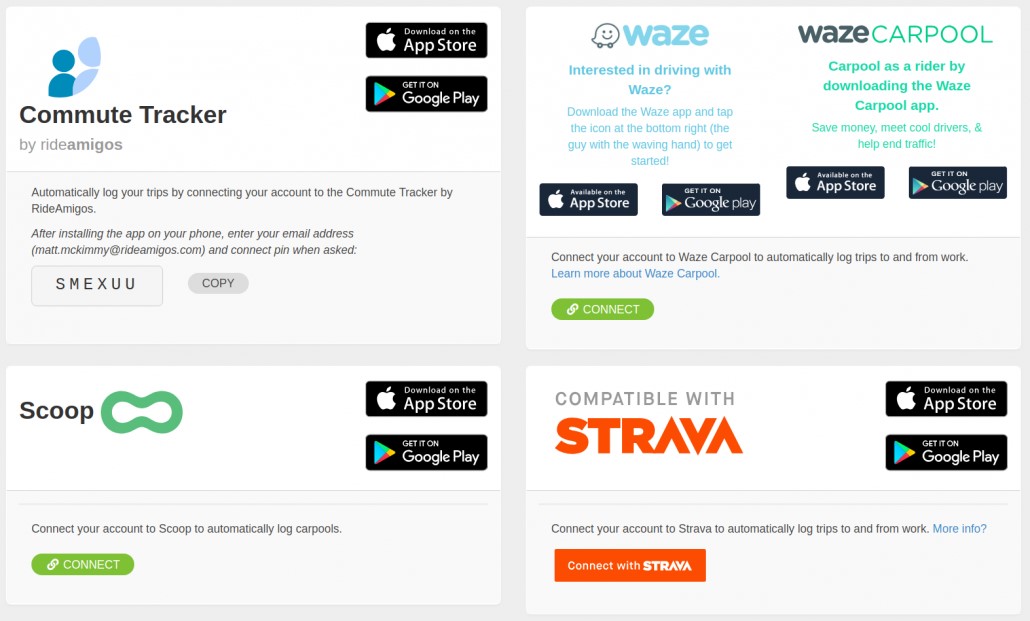 <
Once connected, these apps will automatically synchronize your commute trips to your RideAmigos account, making trip logging completely painless! To manage your connected apps, visit your user profile by clicking on your name in the upper right corner, Edit Profile, then choose Connected Apps on the left side of your screen. Learn more about Connected Apps.