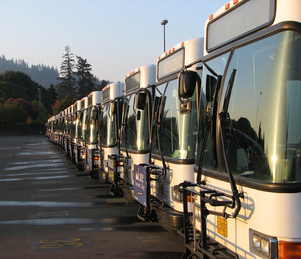 Bus Service Adjustments for Labor Day Holiday
August 31, 2017
Media Contact: Therese Lang
Email: Therese.Lang@LTD.org
Phone: 541-682-6101
Lane Transit District (LTD) will operate on a Sunday bus schedule on Labor Day, Monday, September 4, 2017.
The LTD Customer Service office at the Eugene Station, will be open from 9 a.m. to 5 p.m. for questions or assistance.
For more information, contact Customer Service at 541-687-5555, (1-800-735-2900 TTY-Oregon Relay), or visit LTD's website at www.LTD.org.