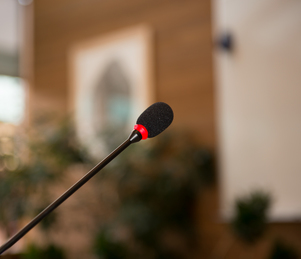 Lane Transit District to provide Special Service to Saturday Community Meeting
February 21, 2017
This Saturday, February 25, 2017, Lane Transit District will be providing special service to transport the public to a Community Forum, scheduled to take place at Lane Community College. Buses will be transporting community members from the Downtown Eugene Station (Route 82 LCC/Pearl) and the Downtown Springfield Station (Route 85 LCC/Springfield) to Lane Community College.
LTD will be providing service to and from the event every half hour at the times shown below. Riders can catch the bus anywhere along Route 82 and 85 at any marked LTD bus stop.

Bus riders are encouraged to use the Park and Ride locations in the Overpark (downtown Eugene), South Eugene High School (and walk to Amazon Station), Amazon Station and Springfield Station. Regular LTD fares apply and all LTD passes will be honored.

Route 82 - LCC/Pearl Special Service
Depart
Eugene Station
Bay H

Depart
LCC Station
Bay C

9:30 am

12:00 pm

10:00 am
12:30 pm

10:30 am
1:15 pm

11:00 am
1:30 pm

11:30 am
2:00 pm

12:00 pm

2:30 pm

12:30 pm

3:00 pm

1:00 pm

3:30 pm

4:00 pm

4:30 pm

Route 85 - LCC/Springfiled Special Service
Depart
Springfield Station
Bay D

Depart
LCC Station
Bay D

9:30 am

12:00 pm

10:00 am
12:30 pm

10:30 am
1:15 pm

11:00 am
1:35 pm

11:30 am
2:00 pm

12:00 pm

2:30 pm

12:30 pm

3:00 pm

1:00 pm

3:30 pm

4:00 pm

4:30 pm