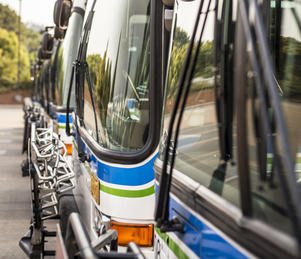 LTD Announces Summer Service Changes
June 15, 2017
Media Contact: Therese Lang
Email: Therese.Lang@ltd.org
Phone: 541-682-6101
With school out for summer vacation, some of Lane Transit District's bus services will be adjusted including routes that serve the University of Oregon (UO), Lane Community College (LCC) and 4J Schools.
The service changes will take place beginning on Sunday, June 18 for the LCC and UO routes, with changes for the 4J schools beginning on Friday, June 23.
Below is a list of the impacted routes. For specific route schedules, please check the Rider's Digest or visit www.ltd.org.
LCC and UO Routes Changing Sunday, June 18
Route 76 – UO/Warren
Route 79x – UO/Kinsrow
Route 81 – LCC/Harris
Route 82 – LCC/Pearl
4J Schools Routes Changing Friday, June 23
Route 28 - Hilyard
Route 36 – W 18th Ave
Route 73 – UO/Willamette