TouchPass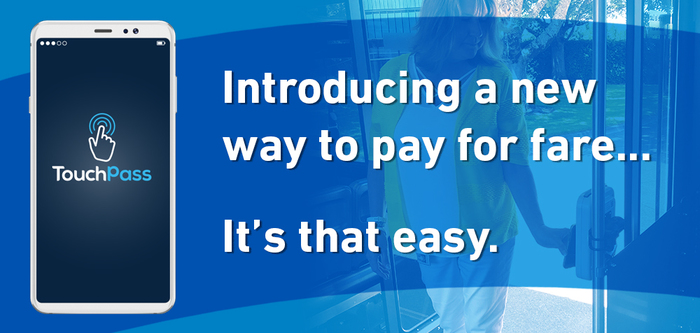 LTD Introduces TouchPass Electronic Fares!
Taking riders where they want to go with just the swipe of
a mobile device!
By downloading the TouchPass Transit App through the app store and selecting LTD as the transit provider, riders can set up a TouchPass account. Purchase a pass or add value to the account for future fare purchases, all from the convenience of a mobile phone.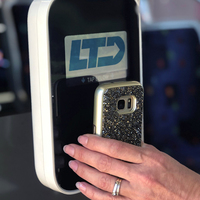 Riders should plan to establish a TouchPass account and purchase fare before preparing to board the bus. All LTD buses, except EmX, are equipped with a TouchPass reader. When ready to board, face the mobile device in front of the TouchPass reader with the TouchPass app activated. Once the QR code has been read, the fare is accepted! Riders should keep their device available to show fare inspectors when riding EmX.
While Touch Pass is convenient for smartphone users, LTD will continue to accept cash and bus passes from riders to pay for fare.

Frequently Asked Questions (English)
Frequently Asked Questions (Spanish)