Courtesy Service
Night Stop
Night Stop allows passengers to get dropped off at any safe point along a bus route, even if it's not a regular stop. This service is available after 7 p.m. on all bus routes except EmX. To request a Night Stop, tell the bus operator where you want to get off when you board. It's also a good practice to remind them a block away from your stop. The bus operator will then drop you off at the safest place near your requested location.

Requesting a Night Stop
When you board the bus, inform the bus operator where you want to get off.
A block from your stop, remind the bus operator where you want to get off.
The bus operator will drop you off at the safest location near your requested stop.
Use the front door when getting off the bus.
Event Service
Event service is available to encourage alternative transportation to local events and to alleviate traffic and parking congestion. This service is open to all members of the public.

Safe Place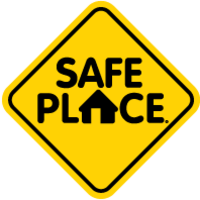 All LTD buses are nationally recognized mobile Safe Places and can be used by youth as a place to go for immediate help. Safe Place is a network of youth friendly businesses, schools, fire stations, libraries and other public locations that display the distinctive yellow and black Safe Place sign. Any youth in crisis and in need of a safe place should locate an LTD bus operator or supervisor, public safety officer or customer service representative for assistance. LTD will then contact
Looking Glass Youth and Family Services to ensure the safety of any youth who may require help. Visit NationalSafePlace.org for more details.