Join Our Team

At Lane Transit District, we are committed to creating a more connected, sustainable, and equitable community. That vision starts with a high-quality workforce. We are looking for employees who share our core values of:
Respect, Integrity, Innovation, Equity, Safety, and Collaboration
---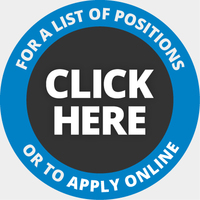 Our team of nearly 300 employees connects our community to jobs, education, health care, shopping, recreation, and community services. If you are a team player, committed to providing excellent customer service, and want to contribute to making our community a better place to live, build your career with us.
HOW TO APPLY: For a list of open positions or to apply for jobs online, visit LTD's applicant portal.
---
See what employees say about working at LTD
---
Why is LTD a great place to work?
100% employer-paid medical, dental & vision insurance for employees and their dependents

Lane Transit District is committed to a comprehensive benefits program that helps our employees stay healthy, feel secure and maintain a positive work-life balance.

In addition to 100% employer-paid premiums for medical, dental, and vision insurance for LTD employees and their dependents, LTD also offers a tax-free health reimbursement arrangement (HRA) that is only available to public employees. Contributions are paid by LTD and invested to help you pay for qualified healthcare expenses and post-retirement premiums for you and your family.

Peace of Mind for the Unexpected

100% employer-paid life insurance, AD&D benefit, and short & long-term disability

LTD provides all eligible employees a $50,000 Life and AD&D benefit, with premiums paid by LTD. Employees can sign up for additional life insurance for themselves and their dependents at their own cost.

Administrative employees are also eligible for long-term disability, and union employees are eligible for short-term disability.

Other Perks

Flexible Spending Account

LTD offers you the opportunity to save pre-tax dollars from each paycheck to pay for qualifying expenses through a Flexible Spending Account.

Health Care Reimbursement FSA: Set aside pre-tax money to pay for copays, deductibles, vision, dental, braces, and more eligible expenses.

Dependent Care FSA: Use pre-tax dollars toward qualified dependent care, such as caring for children under the age of 13 or caring for elders.

Qualified Parking Plan

LTD provides all employees the ability to be reimbursed, usually pre-taxed, for qualified parking expenses up to $260 per month.

Employee Assistance Program

All employees have access to an Employee Assistance Program (EAP). The EAP is a free and confidential benefit that can assist employees and eligible family members with personal problems, large or small. The EAP includes four free counseling sessions face-to-face, over the phone, or online for concerns such as marital conflicts, conflicts at work, depression, stress management, and more.

In addition to the counseling sessions, the EAP also includes legal consultation, financial coaching, identify theft protection, homeownership programs, life coaching, pet parent resources, and discounted pet insurance.
LTD focuses on attracting and retaining a high-quality workforce through high levels of employee engagement.

Annual In-Service Training

Each year, LTD employees of all levels and departments convene to learn and grow together in small groups. Past training topics include anti-harassment, diversity and inclusion, employee benefits, and open enrollment.

Online Training Library

LTD offers each employee an online library of training videos to upgrade skills in categories such as cybersecurity, communication, software, management, and more.
Our community is at its best when we all have access to the places and services that are important to us. Every year, millions of riders depend on LTD to get to work, go to school, shop, get to medical appointments, and more. Public transportation makes a significant contribution toward establishing a community identity, supporting vibrant commercial and social exchanges, improving physical health, and guiding sustainable neighborhood and regional development.

LTD employees are encouraged to practice sustainability, both individually and as a team. From volunteering in the community to collaborating on better ways to achieve our sustainability mission, LTD's employee Green Dream Team plans for a more sustainable future.
Download a snapshot of LTD's employee benefits package.
---
Lane Transit District ("LTD" or "the District") is committed to providing and maintaining a work environment that is free from discrimination, harassment, workplace bullying, and retaliation. The District demonstrates its commitment to diversity in the way it provides services and through its employment practices, by ensuring that all LTD services, programs, and activities are sensitive to and responsive to cultural differences; demonstrating a commitment to workplace diversity through recruitment, hiring, and promotions; and maintaining a respectful environment free from all forms of harassment, hostility, and violence.
Studies have shown that minoritized individuals often disqualify themselves from opportunities because they don't exactly fit all of the requirements. LTD values diversity and strives to expand representation at all levels of the workforce. We welcome applications from BIPOC, women, people with disabilities, members of the LGBTQ community, and veterans. Please contact our HR Department if you have questions.
Lane Transit District is an Affirmative Action/Equal Employment Opportunity Employer. Materials are available in alternative formats by calling 541-687-5555.