Mobility Management Strategy
Project Overview & Purpose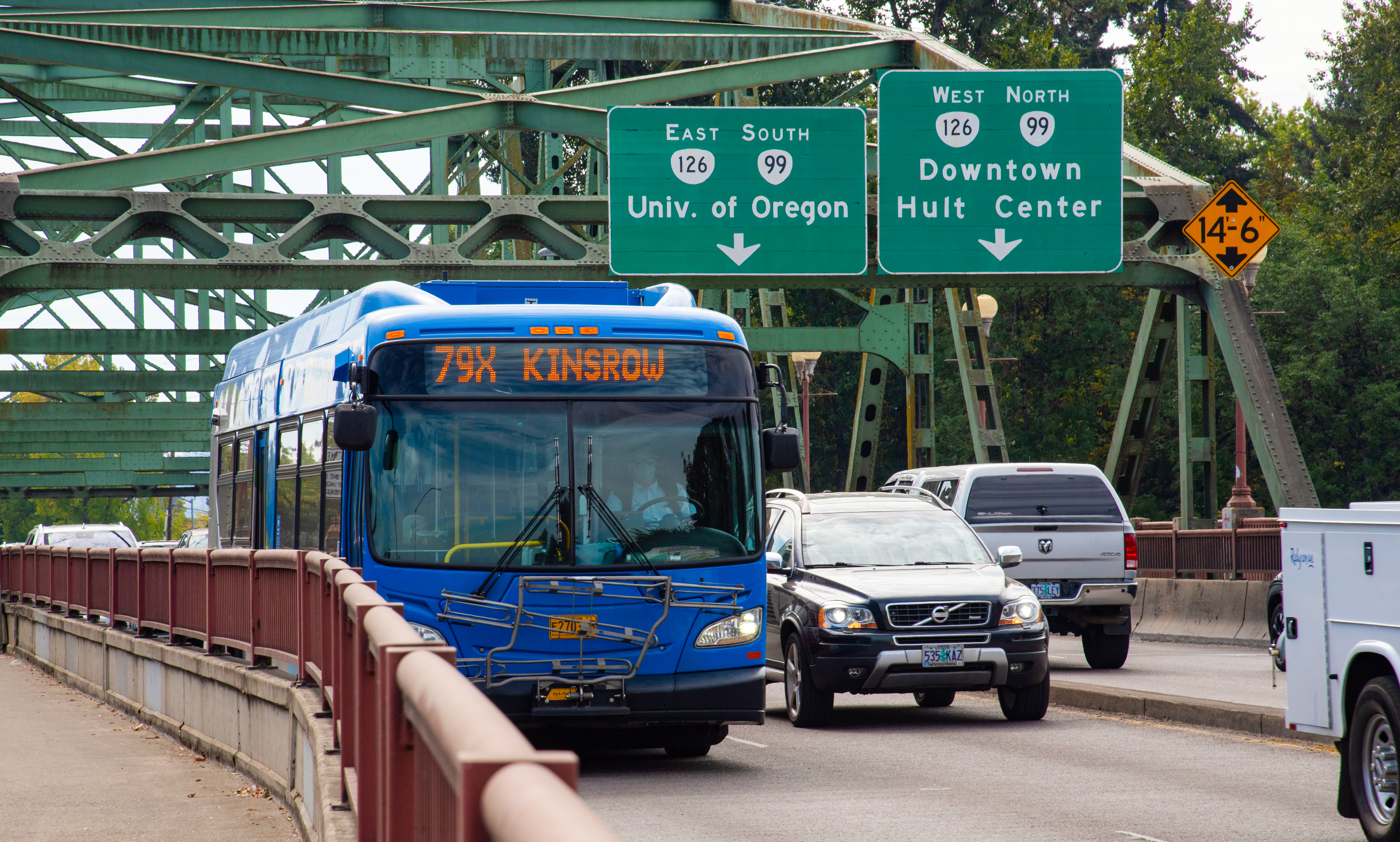 Project Update:
Want to chat about the Mobility Management Strategy (MMS) in early May?
Please "stop in" during any of the following virtual office hour sessions with the Project Manager, Andrew Martin.
MMS Project Manager May Office Hours
Monday, May 2: 10:00 - 11:00 a.m.
Wednesday, May 4: 4:00 - 5:00 p.m.
Tuesday, May 10: 5:00 - 6:00 p.m. (Live Spanish Translation, traducción al español en vivo)
LTD is developing a Mobility Management Strategy to learn how to best collaborate with local partners to provide a strong transportation network. The Mobility Management Strategy will help LTD understand how to best serve the community with new transportation options and services.

The purpose of this project is to:

Survey transportation needs and gaps in existing transportation services.
Understand the best role for LTD to play in supporting new transportation services and programs.
Define a process for making decisions about LTD's role in new (non-fixed route) transportation options.
Identify a list of potential transportation projects to implement in the short term.

Transportation options refer to different travel modes, such as buses, shuttles, walking, bicycles, or e-scooters.
Transportation programs refer to the variety of programs used to support travel by specific modes, including discounted transit passes, emergency ride home, and employee transportation programs.
Transportation services refer to LTD's fixed route or demand responsive services (e.g., EmX or the Cottage Grove Connector) bikeshare (e.g., PeaceHealth Rides), rideshare (e.g., Uber or Lyft), or carpool programs.
What's included in this project?
This project will explore what is possible for a variety of transportation options and services. It will not assess possible route or frequency changes to fixed route services, nor will it identify locations for pilot projects. For more information about possible topics to be include in the MMS, see below.

What's Included in the MMS
Micro Transit
Shared Micromobility
(e.g., bikeshare, e-scooters)
Carshare
Carpool and Vanpool services
Rideshare and Transportation Network Companies
Connected and Autonomous Vehicles
Dynamic Curb Management
Electric vehicles and electrification infrastructure
Trip Planning Services
Integrated Fare Payment Programs and Services
Travel Demand Management Programs
What's Not included in the MMS
Changes to Fixed Route Services
Decisions on which pilot projects to conduct
Schedule
The Mobility Management Strategy will be completed over the course of four phases. LTD aims to adopt and publish the final strategy in Summer 2022.

PHASE 1

Summer and Fall 2021


Local context and peer mobility options assessment.


PHASE 2

Fall 2021 - Spring 2022

Stakeholder and public outreach


PHASE 3

Spring 2022


Implementation tools and project list


PHASE 4

Summer 2022


Draft and final strategy

Get Involved!

LTD is interested in hearing from community members to better understand local and regional transportation challenges, opportunities, and possible solutions. LTD will use this information to develop the recommendations included in the final strategy. Your input can help shape how LTD makes decisions about transportation in the region.
Downloads

Bilingual Fact Sheet