Oregon Health Plan Service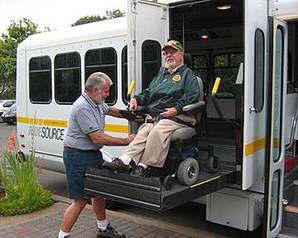 Lane County residents who are eligible for transportation benefits under the Oregon Health Plan (OHP) may receive transportation through RideSource. Service may be provided on the bus, through mileage reimbursement, or the trip may be provided for you.
To learn more about or apply for OHP service, contact RideSource at 541-682-5566, toll free at 1-877-800-9899, or 7-1-1 (TTY) to request a transportation assessment. Staff from a partner agency will come to your home and discuss your transportation needs with you.
Once you have received an approval letter from RideSource you can call in to schedule a ride, let us know if you need to cancel a trip, or ask about the status of your ride if a vehicle is late to arrive. Rides can be scheduled Monday through Friday from 8am to 5pm, and on Saturday and Sunday from 11am to 5pm (except for Oregon Health Plan rides). You can request a trip up to 5pm the day before. Paratransit service does not provide same day assistance.
For weekend service, you will be referred to a voice mail message explaining how you can get an urgent ride. Although RideSource does provide same day service for Oregon Health Plan rides, it is helpful if you can try and call at least two business days in advance.