Contact Us

There are a variety of ways to contact LTD with your questions and inquiries. Contact our Customer Service team at the Eugene Station for routing and trip planning needs. For business inquiries, use the administrative contact information shown below.
Phone
541-687-5555
E-mail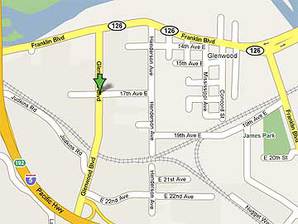 Location
Mailing Address: P.O.Box 7070, Springfield, OR 97475-0470
Physical Address: 3500 E. 17th Avenue, Eugene, OR 97403
Directories

Please allow 24 - 48 hours for replies from LTD.
Customer Service
For help with routes and bus schedules visit the Customer Service Center page.