Employment
Lane Transit District is one of the most successful and highly regarded public transit systems in the nation; has received numerous national, state, and local awards for service to the community; and, for transit districts its size, is consistently ranked among the nation's leaders in the successful implementation of Bus Rapid Transit, bus ridership, and service efficiency. LTD is committed to the values of working together, taking initiative, being professional, and practicing safety.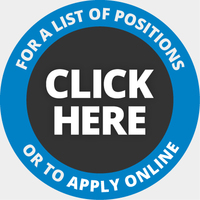 HOW TO APPLY: Please submit a completed application form and resume by clicking on the button to the left.
Are you interested in learning more about being a bus operator with LTD?
In the video below, Operator and Instructor Gary Bennett explains what it takes to be a good bus operator and why he has worked at LTD for more than 23 years.
Lane Transit District ("LTD" or "the District") is committed to providing and maintaining a work environment that is free from discrimination, harassment, workplace bullying, and retaliation. The District demonstrates its commitment to diversity in the way it provides services and through its employment practices, by ensuring that all LTD services, programs, and activities are sensitive to and responsive to cultural differences; demonstrating a commitment to workplace diversity through recruitment, hiring, and promotions; and maintaining a respectful environment free from all forms of harassment, hostility, and violence.
Studies have shown that minoritized individuals often disqualify themselves from opportunities because they don't exactly fit all of the requirements. LTD values diversity and strives to expand representation at all levels of the workforce. We welcome applications from BIPOC, women, people with disabilities, members of the LGBTQ community, and veterans. Please contact our HR Department if you have questions.
Lane Transit District is an Affirmative Action/Equal Employment Opportunity Employer. Materials are available in alternative formats by calling 541-687-5555.