Drive Less Connect

Drive Less Connect is Oregon's free, interactive, online ridematching tool that can help you make connections quickly and easily. Visit DriveLessConnect.com to help get where you need to go more affordably! Drive Less Connect is a free service of ODOT, managed locally in Lane County by Point2point at Lane Transit District.
Earn rewards! Click on Incentives under the Rewards tab to view current programs.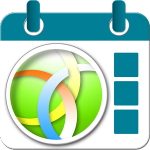 NEW! Track your trips using the Triplogger App by SmartRideshare for smart phones. Download, login, and start saving today!
If you have any questions about Drive Less Connect, please contact us at 541-687-5555 or Point2point@ltd.org.