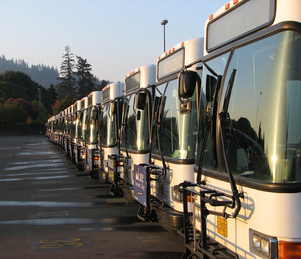 Lane Transit District Anticipates Delays Due to Eclipse
August 10, 2017
Media Contact: Therese Lang
Email: Therese.Lang@ltd.org
Phone: 541-682-6101
Lane Transit District (LTD) is anticipating some traffic issues during the eclipse taking place on Monday, August 21 between 10 and 10:30 a.m.
There are predictions of significant traffic delays on freeways and other major roads, which may impact LTD's bus service. Riders are encouraged to plan ahead for delays, expect detours and longer trip times, particularly between the hours of 8 a.m. and noon, when the highest amount of traffic is expected and the actual eclipse will be taking place.
LTD advises drivers on the road to proceed with caution through traffic or to safely pull over to the side of the road until the event has ended. LTD also encourages all spectators of the eclipse to wear protective glasses to view the event.