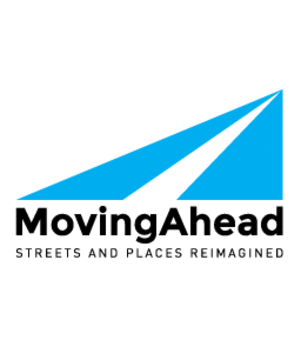 Lane Transit District and the City of Eugene kick off MovingAhead with May Workshops
April 27, 2015
April 27, 2015
SENT BY E-MAIL
FOR IMMEDIATE RELEASE
CONTACTS:
Andy Vobora, Lane Transit District
541-682-6181
Terri Harding, City of Eugene
541-682-5635
Lane Transit District and the City of Eugene kick off MovingAhead with May Workshops
Our community values transportation that is safe and convenient for everyone whether on foot, bike, a bus, or in a car. The City of Eugene and the Lane Transit District – with the support of other regional partners – are launching MovingAhead in an effort to determine how to improve the main streets that connect neighborhoods, shopping areas, and jobs in our region.
MovingAhead will result in prioritized transit, walking, and biking projects that will support great neighborhoods and help keep residents and the region's economy healthy.
The study focuses on seven main streets that have been identified in City, LTD, and regional plans. Streets under consideration include:
Highway 99
River Road
30th Avenue to Lane Community College
Coburg Road
Good Pasture Island Road to Valley River Center
Martin Luther King Jr. Boulevard and Centennial Boulevard
Randy Pape Beltline Highway

The public is invited to attend one of four MovingAhead workshops to provide input into how these streets should work in the future. Supervised children's activities and snacks will be provided. Each workshop kicks-off at 5 p.m. and presentation and group activities will begin at 5:30 p.m.
Highway 99 Corridor
Monday, May 18, 5-7:30 p.m.
Willamette High School, 1801 Echo Hollow Rd., Eugene
River Road Corridor
Tuesday, May 19, 5-7:30 p.m.
North Eugene High School, 200 Silver Ln., Eugene
30th Avenue/Lane Community College Corridor
Wednesday, May 27, 5-7:30 p.m.
Eugene Public Library, 100 W 10th Ave., Eugene
Northeast Corridors (Coburg Road, MLK, Jr. Blvd./Centennial Blvd., Valley River Center)
Thursday, May 28, 5-7:30 p.m.
Monroe Middle School, 2800 Bailey Ln., Eugene
Accessibility arrangements, interpreter and translation services can be made for all MovingAhead events with 48 hours' notice. For more information, call 682-6100 (voice) or 7-1-1 (TTY).
Arreglos de accesibilidad, servicios de interpretación y traducción se pueden hacer para todos los eventos de MovingAhead con previo aviso de 48 horas. Para más información llamar al 682-6100 (voz) o 7-1-1 (TTY)
Community members may also participate online from May 11-June 5, 2015 and learn more project information at MovingAhead.org.
###