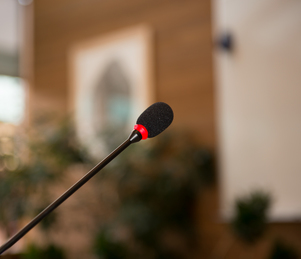 Lane Transit District Welcomes New Board Members
January 15, 2019
Media Contact: Pat Walsh
Email: pat.walsh@ltd.org
Lane Transit District (LTD) welcomes three new board members at the next board meeting scheduled for Wednesday, January 16. The new board members are Josh Skov, Emily Secord and Caitlin Vargas.
For 15 years, Josh Skov has served as a consultant, instructor and entrepreneur in the field of sustainable business and climate change action and was co-founder of Good Company, a boutique consulting firm focused on sustainability and climate strategy. Skov is the former board president of Better Eugene Springfield Transit (BEST) as well as a member of LTD's Strategic Planning Committee. Skov will represent LTD Subdistrict 5, which includes Central and West Eugene, including the University area and downtown and the Whiteaker, Jefferson, and West Side neighborhoods.
Emily Secord has been a financial planner and investment advisor since 2011 and is currently part-owner of Voyage Financial Services, an Ameriprise Financial company. Secord is a member of the Eugene Junior League, served on the board of directors for the Oregon Contemporary Theater as well as the Eugene Chamber of Commerce. She lives in Eugene with her husband and puppy named Ubo. Secord will represent LTD Subdistrict 4, which includes North Eugene (east of River Road) and the city of Coburg.
Born and raised in Eugene, Caitlin Vargas has been a non-profit professional for eight years and is the current leasing manager with Obie Companies. She has served on several boards, including the Looking Glass Board of Stewards. She earned an MBA at Northwest Christian University and was named as one of the Eugene Chamber's 20 Under 40. Vargas lives in Eugene and she and her husband are parents to four children. She will represent LTD Subdistrict 6, which encompasses parts of west Eugene, Highway 99, River Road and Junction City.
Vargas and Secord will be installed at the Board meeting on Wednesday, January 16. Skov was installed at the December, 2018 Board meeting. LTD Board positions are eligible to serve two terms of three years each.