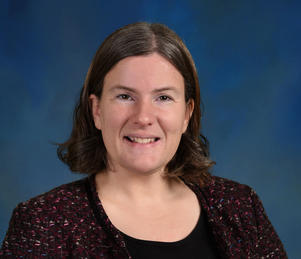 Lane Transit District Welcomes New Board Member
January 16, 2018
Media Contact: Therese Lang
Email: Therese.Lang@LTD.org
Phone: 541-682-6101

Lane Transit District (LTD) welcomes new board member, April Wick at the next board meeting scheduled for Wednesday, January 17. Wick will represent Subdistrict 5 which encompasses Central and West Eugene, including the University area and downtown, and the Whiteaker, Jefferson, and West Side neighborhoods.
Wick, who has extensive work in the non-profit community focusing on services for disabled persons, will replace Gary Gillespie whose term expired due to term limits. Wick has been serving on LTD's Accessible Transportation Committee, which examines issues related to accessible public transportation issues and human services transportation throughout Lane County. Wick, who uses a wheelchair, is a regular patron of LTD's bus system.
"As a wheelchair user, I understand the importance of accessible and efficient transportation in order to fully participate in community life," said Wick. "I am honored to be chosen to serve on LTD's Board and believe that both my personal experience using the bus and my professional experience running a non-profit, will allow me to contribute to our community and to the mission of LTD."
In addition to serving on LTD's Board of Directors, Wick has served on the Oregon Developmental Disabilities Coalition, the Downtown Eugene Rotary and as a board member, will serve on LTD's Human Resources Committee. In her spare time, you will find Wick enjoying exploring the Pacific Northwest with her husband, Paul, enjoying wine tasting and walking her dog, Sammie. Wick's term expires in December of 2021.