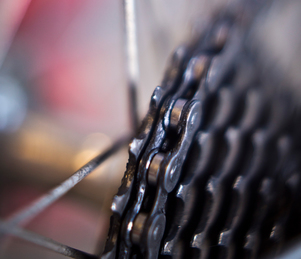 LTD Challenges Businesses to Help Employees Rethink Their Commute
April 6, 2016
Media Contact: Meg Kester
Email: Meg.Kester@LTD.org
Phone: 541-682-6101
The Business Commute Challenge, a friendly competition between employers, will find out who can walk, bike, or bus the most for one week in May.
"This popular event creates a friendly challenge between businesses, teammates, and even the individual looking to explore a new commute option," says Meg Kester, LTD marketing manager. "It's also a great way for local organizations to support sustainable and active transportation."
The Business Commute Challenge is a one-week event, being held on May 14 – 20, with daily activities to promote team camaraderie. Employer teams are defined by size, and the team that has the greatest percentage of participants commuting by a means other than driving solo, wins. Individuals participating in the challenge also can win great prizes like a Tasting for 20 at Agrarian Ales, a Breezer commuter bike, a Burley Travoy Trailer, and more.
Registration for the weeklong competition is underway and continues through May 14. In 2015, 240 teams representing 2,584 employees participated. The result was a savings of 96,000 pounds of CO2 and 90,000 fewer miles driven.
The Business Commute Challenge is managed by LTD's Point2point Program, which helps educate and support people using a variety of transportation options throughout the region and state. To see the calendar of events, list of prizes, and sign up a team, visit CommuteChallenge.org.