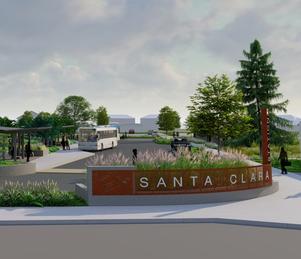 LTD Launches Phase 2 of Transit Tomorrow with Survey
January 23, 2019
Media Contact: Pat Walsh
Email: pat.walsh@ltd.org

Lane Transit District (LTD) is launching the second phase of their comprehensive operations analysis called Transit Tomorrow. Transit Tomorrow is an effort by LTD to find out how to better move the people it serves and how service should be distributed throughout the service area.
The project began last summer with several outreach events aiming to seek public input on what types of transit service the community values and where LTD should prioritize limited resources to provide transit service.
Now, LTD is moving into Phase 2 of the project, with an additional round of public engagement. This time, LTD is seeking input on four distinct service scenarios that were created from the public input received during Phase 1. These scenarios demonstrate how LTD service could change based on two major trade-offs: Ridership vs. Coverage and Service vs. Affordability.
There are several ways that members of the community can participate in Transit Tomorrow. The first is to go through the online open house to learn more about the four scenarios and answer questions about where LTD should prioritize limited resources. The online open house launches on Tuesday, January 22 and will be live through February 28.
Other opportunities to participate in Transit Tomorrow:
Attend one of our tabling sessions:

Tuesday, January 29 from 7 to 9 a.m. at the Eugene Downtown Transit Station: 1080 Willamette Street
Tuesday, January 29 from 4 to 6 p.m. at the Springfield Transit Station: 355 S. A Street
Wednesday, January 30 from 7 to 9 a.m. at the Springfield Transit Station: 355 S. A Street

Attend our Community Open House on Tuesday, February 12 from 11 a.m. to 2 p.m. at the University of Oregon: Erb Memorial Union, Room 023 - Lease Crutcher Lewis, 1395 University St., Eugene, OR 97403.
Once the public engagement period is over, LTD staff will present the LTD Board of Directors with the findings at the March Board meeting. At that time, the Board of Directors will make a policy decision about the future network and direct the Transit Tomorrow design team to develop a proposed network that could be implemented over the next three years. This draft network plan will be presented to the Board in late spring.
Please visit the Transit Tomorrow website, www.LTD.org/Transit-Tomorrow for more information about the project, to provide comment or to look at all of the reports, including the Scenarios Report, located in the document library.