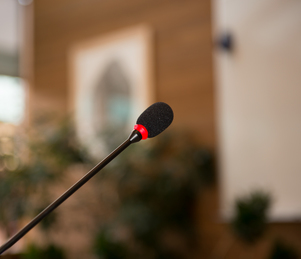 LTD seeks applicants for the Strategic Planning Committee
July 24, 2017
LTD's Strategic Planning Committee seeks to expand its membership! The Strategic Planning Committee (formerly the EmX Steering Committee) provides the LTD Board of Directors with independent advice on strategic planning issues related to advancing the goals of the Long-Range Transit Plan, including but not limited to, developing the Frequent Transit Network, improving connections, reducing trip and waiting times, bridging the first and last mile, creating safer ways to access service, and optimizing solutions for urban and rural areas. The purpose in establishing this Committee is to provide the LTD Board of Directors with advice focused on strategic issues distinct from advice provided on finance, budget, accessible services, human resources, pension trust, and services by other existing LTD committees. The Strategic Planning Committee is composed of representatives from the LTD Board of Directors; elected officials from City of Eugene, City of Springfield, and Lane County; community businesses and residents; and technical experts.
LTD's General Manager, with the advice and consent of the LTD Board of Directors, appoints members of the Strategic Planning Committee to serve renewable two-year terms. The Committee can accommodate up to 15 members who reside within the LTD service district area. Interested applicants should complete LTD's Board Committee Application (download here) and email it to clerk@ltd.org or drop it off at LTD's administrative building at 3500 E. 17th Ave Eugene, OR 97403 to the Clerk of the Board's attention. Application deadline is Tuesday, October 31. The Strategic Planning Committee seeks a diverse set of stakeholders. The targeted interest areas for new members include, but are not limited to, the following types of representatives (listed alphabetically):
Business / Chamber of Commerce / Industry / Large Employers
Housing / Development / Affordable Housing
LTD Customers / Frequent Transit Riders
Neighborhood/Neighborhood Leaders Council/LTD Service Districts
Non-profit
Public Health
Rural Areas
Safe Routes to School
Students
Sustainability / Equity/ Environmental Justice
Tourism
Transit Advocates
Transportation Options / Bike / Pedestrian / Carpool / Vanpool
The Strategic Planning Committee meets at 5:30 p.m. on the first Tuesday of each month. Meetings are open to the public and include a forum for public comments. The public comment period begins at 5:30 p.m. Complete details of meeting location, date, and time can be found on LTD's Events Calendar. Interested candidates are encouraged to attend a Strategic Planning Committee meeting to observe.