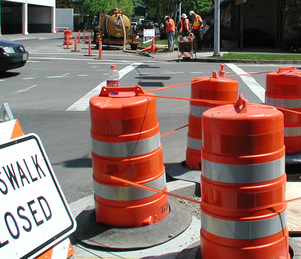 McVay EmX Station Closing for Construction
April 5, 2017
Media Contact: Therese Lang
Email: Therese.Lang@ltd.org
Phone: 541-682-6101
Beginning on April 10, 2017, Lane Transit District (LTD) will close the McVay EmX Station due to the construction of Phase 1 of the City of Springfield's New Franklin Boulevard Project.
McVay Station, which is currently located at Franklin Boulevard and McVay Highway, will be permanently closed beginning on April 10, 2017 and a new station will be constructed and opened in 2018. The project will require some minor commuting adjustments and LTD appreciates the community's patience during the construction.
Regular inbound riders of the EmX will have to use the Lexington Station, which is about a third of a mile away and for those customers that are located south of Franklin Boulevard, the option is to take the Route 85 bus to the Springfield Station and transfer to the EmX. The distance between McVay Station and Springfield Station is about a half mile.
This is the only service disruption to EmX at this time. EmX will continue to operate between Eugene and Springfield Stations. The construction project, now in Phase 1, is expected to continue into 2018.
For more information about the McVay Station closure and travel options, please visit www.ltd.org or follow us on Twitter (@LaneTransit). For more information about the New Franklin Boulevard Project, visit www.newfranklinblvd.org. Information is also available at LTD Customer Service at (541) 687-5555, open 7a.m. -7p.m. on weekdays.