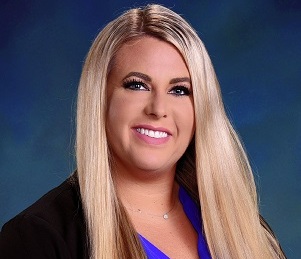 Vargas Elected Board VP
August 21, 2020
Local marketing and communications executive Caitlin Vargas was unanimously elected vice president of the Lane Transit District (LTD) Board of Directors to fill the office vacated by former board member Kate Reid, who recently moved out of state.

"LTD has a strong board of directors comprised of people who are guiding the District to address the challenges presented by COVID-19 and to plan for the future," Vargas said. "I am pleased that my colleagues have confidence in me to serve as the vice president of the LTD Board of Directors."

Oregon Governor Kate Brown appointed Vargas in 2019 to the District's Board of Directors to represent Subdistrict Six, West Eugene/HWY 99, River Road, and Junction City areas. For more than a decade, Vargas has held executive-level positions with local nonprofit organizations. She earned an MBA from Bushnell University, a master's degree in Medical Anthropology from New Mexico State University, and a bachelor's degree in Anthropology from Sonoma State University.

Vargas will serve Reid's remaining term as vice president ending Dec. 31, 2020.