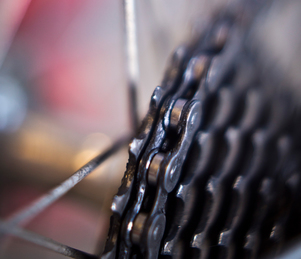 Walk+Bike to School Challenge Registration Reaches All Time High
May 4, 2015
Press Release
CONTACTS
Ellen Currier 541-682-6142
Shane MacRhodes 541-556-3553
Emma Newman 541-744-6373
Salmon Norgaard-Stoich 541-688-9612
FOR IMMEDIATE RELEASE
Eugene-Springfield, Ore. – This month Eugene and Springfield schools will participate in the Oregon Walk+Bike to School Challenge. Twenty-six schools have registered to participate - this is more than ever before for our region! The Walk+Bike to School Challenge is a month-long encouragement event in which students are encouraged to use active transportation, such as walking or bicycling, to travel to and from school during the month of May. It coincides with National Bike Month, which is also celebrated locally in the Eugene-Springfield area.
A list of registered schools can be found at walknbike.org. Schools that have not registered yet can still sign up and participate for part of the month or prepare for the one-day Walk+Bike to School Day event in October when school starts up again.
"Walking to school helps me wake-up, hang out with my friends, and get some fresh air," remarked a Hamlin Middle School during the Walk+Bike to School Challenge last year.
Walking or bicycling to and from school is an excellent way to add physical activity into your daily routine. Kids need at least sixty minutes of physical activity every day to keep them healthy – and many kids in Oregon just don't get enough! Walking and bicycling to school can help kids improve their strength and endurance, decrease anxiety and stress, and maintain a healthy weight. Positive experiences gained through walking and biking to school will pave the way for being physically active throughout life.
The local Walk+Bike to School events are brought to you by the Eugene-Springfield Safe Routes to School program in partnership with active transportation champions at many of our elementary, middle, and high schools in the Springfield, Eugene 4J and Bethel school districts.
Additional Information:
Contact Ellen Currier 541-682-6142