Homepage Features
LTD's homepage is the first place to start when looking for what's new and upcoming. It's the portal to news, bus schedules, trip planning, and more.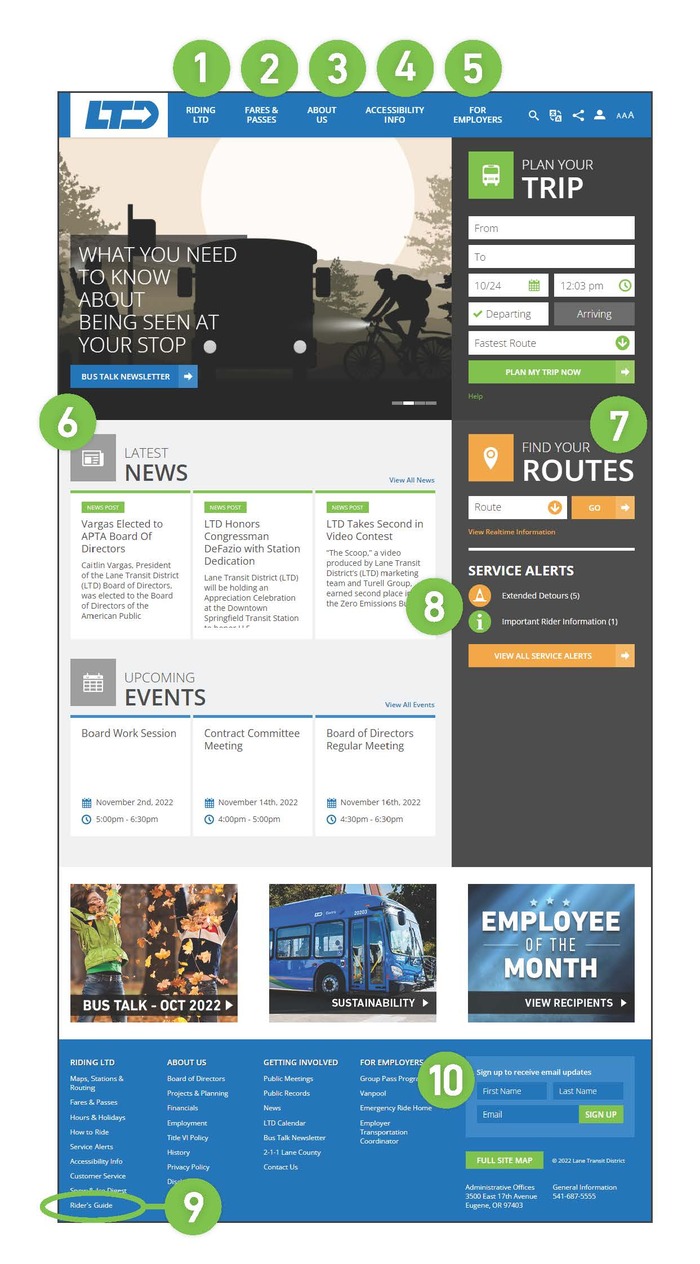 1. Riding LTD
All the essentials you need to navigate the bus system.
2. Fares & Passes
Check out fares and purchase passes online.
3. About Us
Learn about LTD's projects, news, employment and more.
4. Accessibility Info
See all the ways LTD is accessible to everyone and learn about paratransit service.
5. Point2point
Transportation options for carpooling, vanpooling and bicycling throughout the region.
6. News and Events
Find the latest LTD news and any upcoming events.
7. Find Your Routes
Select a route to see the full timetable and realtime information.
8. Service Alerts
View important information, detours or delays that may affect travel.
9. Download a PDF of the Rider's Digest
Save the PDF version on your phone for on-the-go access.
10. Sign up for a Newsletter
Get the latest news from LTD delivered to your inbox.