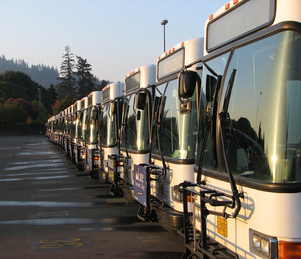 Lane Transit District Adopts Fall Service Adjustments
June 21, 2018
Media Contact: Therese Lang
Email: Therese.Lang@ltd.org
Phone: 541-682-6101
Cell: 503-913-9311


Following a special public hearing on Wednesday, June 20, the Board of Directors for Lane Transit District (LTD) voted unanimously to adopt service changes beginning on September 16, 2018. The changes will include schedule and frequency changes.
These changes will consolidate service so that some low ridership trips are removed and other changes will make routes more efficient so that the entire system runs more smoothly with better connectivity.
The most significant change adopted is a change to the EmX line in the Gateway area with an eye toward improving reliability. The line decouples from the Eugene line at the Springfield station, creating two distinct routes and service will go from 10 minutes to 15 minute frequency, adjusting for low ridership.
The public comment period began on May 7 and remained open until June 20. Over 100 public comments were received by LTD, online and in person.
For more detailed information about the service adjustments please visit www.LTD.org/fall-bid. If you need assistance planning your trip due to these changes, please visit LTD's customer service web page at https://www.ltd.org/customer-service-center/ or call the customer service line at 541-687-5555.