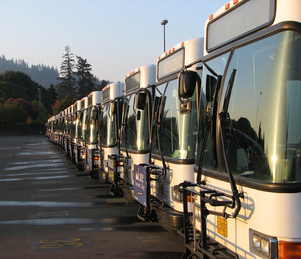 LTD Announces 2nd Public Hearing on Proposed Service Changes
June 4, 2018
Media Contact: Therese Lang
Email: Therese.Lang@ltd.org
Phone: 541-682-6101
Cell: 503-913-9311

To encourage additional public feedback, Lane Transit District (LTD) will hold a second public hearing on proposed service adjustments at 5:30 p.m. on June 20, 2018. The service adjustments, which if adopted by the Board of Directors, will be implemented in the fall. The changes are targeted to underperforming trips and could include schedule and frequency changes.
So far, only a handful of comments have come through the online comment line and LTD is asking the public to weigh in on these proposed changes. The public comment period began on May 7 and will remain open until June 20. The comment period may be extended if the Board determines that more public engagement is necessary before the changes are adopted.
Riders and other community members will also have an opportunity to speak with LTD staff this week at both the Springfield and the Eugene station, where LTD employees will be staffing information tables to answer questions and take comments. Public comment can also be provided via email to LTD@LTD.org.
LTD staff will conduct rider outreach at the Springfield station on Monday, June 4 and Thursday, June 7. They will also be out at the Eugene station on Tuesday, June 5 and Wednesday, June 6.
The public hearing will take place prior to the Board of Director's monthly meeting at 5:30 p.m. on Wednesday, June 20. These two events will take place at LTD's headquarters located at 3500 E. 17th Avenue, Eugene, Oregon, 97403.
For more information about the proposed service adjustments and to provide public comment, please visit www.LTD.org/fall-bid. Or visit the Springfield and Eugene station this week to provide comment in person.