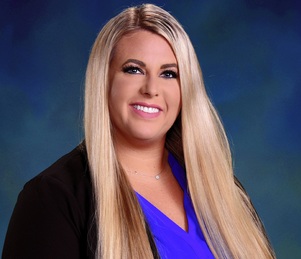 LTD Board Elects Leadership
December 28, 2020
Eugene marketing and communication executive Caitlin Vargas has been elected president of the Lane Transit District (LTD) Board of Directors and Joshua Skov, an instructor at the University of Oregon's Lundquist College of Business, was elected the Board's vice president.
The Board also elected Eugene professional financial planning advisor Emily Secord secretary and South Lane County business executive Don Nordin was re-elected treasurer.
"I am honored to serve as LTD's board president and to represent Subdistrict Six," Vargas said. "As a board, we will work together to thoughtfully and professionally address the needs of the District during these changing times."
Vargas was appointed to serve on the LTD Board of Directors by Oregon Governor Kate Brown in 2019. She represents Subdistrict Six, West Eugene/HWY 99, River Road, and Junction City areas. For more than a decade, Vargas has held executive-level positions with local nonprofit organizations. She earned an MBA from Bushnell University, a master's degree from New Mexico State University, and a bachelor's degree from Sonoma State University.
Vargas replaces Carl Yeh, who has served on the Board for eight years. While his term expires Dec. 31, 2020, Yeh has agreed to continue representing Subdistrict Two, West Springfield, until Governor Brown appoints a replacement. Yeh is an administrator at Lane Community College. He has a law degree from the University of Oregon School of Law and a bachelor's degree from the University of Oregon.
Skov replaces Vargas as LTD's Board vice president. He was appointed to the District's Board in 2019. Skov represents Subdistrict Five, Central and West Eugene. In addition to teaching at the U of O, he has been a consultant to business and government organizations on sustainability strategy for more than 15 years. Skov earned master's of arts degrees from the University of California-Berkeley and the University of Washington and a bachelor's degree from Yale University.
Secord was appointed to the Board in 2019. She represents Subdistrict Four, North Eugene, East of River Road, and Coburg areas. A University of Oregon graduate, Secord is a financial advisor and certified financial planner with First Allied.
Nordin is the owner of Equinox Industries, a pioneer in convertible human-powered trailer systems. He represents Subdistrict Three, South East Eugene, Creswell, Cottage Grove, and Lowell areas. Nordin is a graduate of the University of Wyoming and was appointed to the Board in 2015.
The newly elected Board officers serve two-year terms.
In addition to the elected Board officers, other members of the LTD Board of Directors include Steven Yett, Subdistrict 1, East Springfield to McKenzie Bridge. While Yeh continues to represent Subdistrict Two, his seat, and the seat representing Subdistrict Seven, South West Eugene, Fern Ridge, and Veneta areas, are open until Oregon's Governor appoints new Board members.
Board members can serve two consecutive four-year terms. Each Board member represents one of seven subdistricts of Lane Transit District.
Information about LTD's Board of Directors meetings, including meeting schedules and agendas, can be found at
LTD.org/ltd-board-meetings/.