Search Public Records Online
For your convenience, pre-set searches have been created on frequently requested records:
Board & Committee Bylaws
Public Meeting Agendas and Meeting Materials
Separate from the links provided above, records are searchable electronically in a variety of ways using "Webdrawer." When utilizing the Webdrawer, search methods are provided as drop-down menus. Instructions on how to search for desired documents are listed below.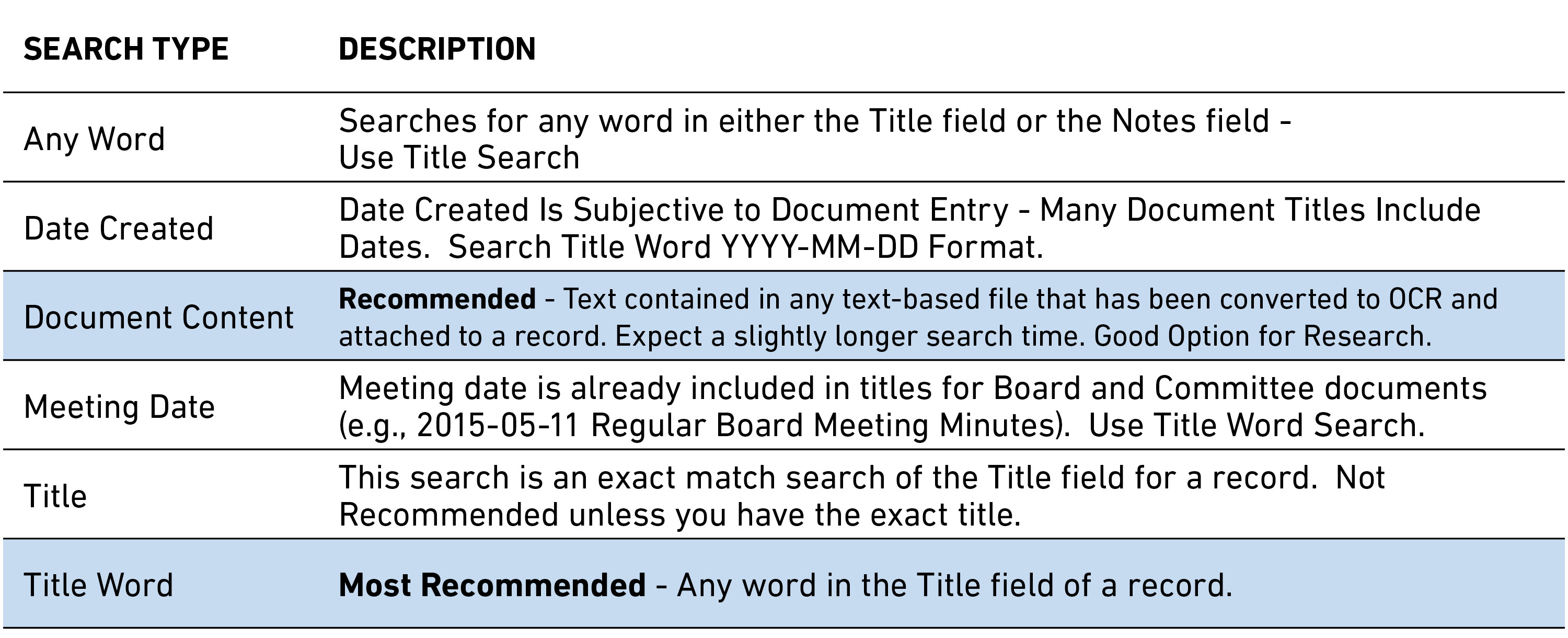 The use of a Wildcard (*) while searching will broaden the parameters. For example, when Chicken produces no results, Chicken* will produce all records containing the word chicken.


If further assistance is needed, select "HELP" in the top left corner of the Webdrawer page for additional search explanations.


Click here
to go to the Webdrawer and start your search.
Public Records not available through the e-files search can be requested through a public records request. Click
here
to make a public records request.