Search Public Records Online
For your convenience, pre-set searches have been created on frequently requested records:
Board & Committee Bylaws
Public Meeting Agendas and Meeting Materials
Separate from the links provided above, records are searchable electronically in a variety of ways using "Webdrawer." When utilizing the Webdrawer, search methods are provided as drop-down menus. Instructions on how to search for desired documents are listed below.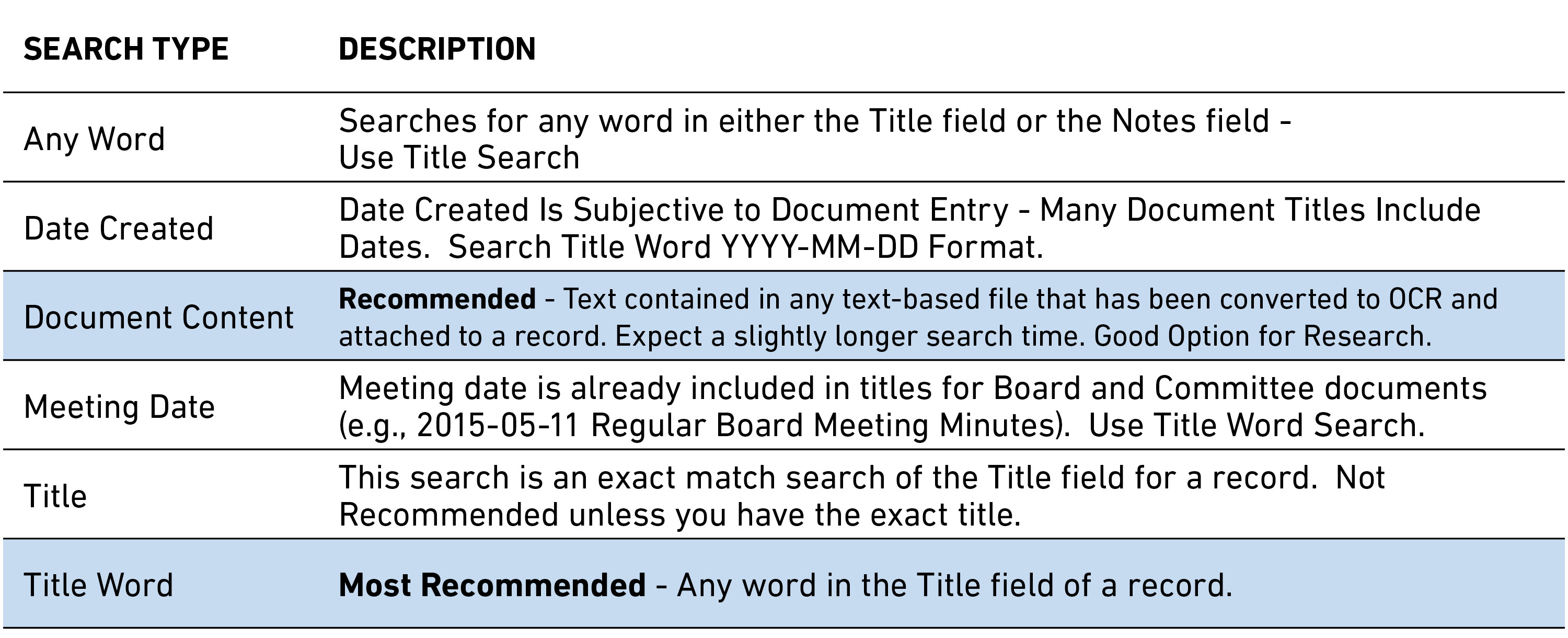 The use of a Wildcard (*) while searching will broaden the parameters. For example, when Chicken produces no results, Chicken* will produce all records containing the word chicken.