LTD | Connector

Save this route as a favorite
All Routes – Washington-Jefferson Bridge Construction Impacts
Starting on Monday, May 20, ODOT is planning on closing the 6th Avenue on-ramp to the Washington-Jefferson bridge. This will have particular impact on weekday, evening LTD service that may be delayed due to congestion over the Ferry Street Bridge. Delays may be as much as 20 – 30 minutes and have a ripple effect through the LTD system. Riders planning on traveling during this time should plan extra travel time. For construction and traffic details, visit TripCheck.com.
A New Way to Get Around Cottage Grove!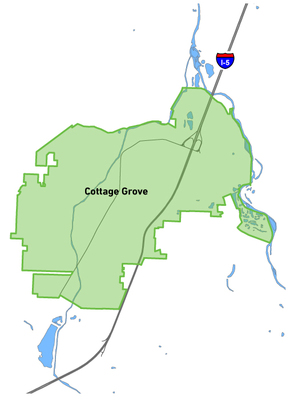 The LTD Connector is a new pilot shuttle service in Cottage Grove operated by South Lane Wheels. To use this new RideShare program, download the free app. and schedule a pick up time. The shuttle will arrive at your location and transport you to your Cottage Grove area destination. For those without a smartphone, pick up service can be scheduled by calling 541-942-0456 ext.1.
Service is available Monday through Friday, from 7:00 a.m. to 7:00 p.m. Call-in requests will need to be arranged between 7:00 a.m. - 7:00 p.m.

The cost of the shuttle is $1 per ride. All other LTD fare is also accepted. Regular bus routes on Saturday and Sunday will remain unchanged while the regular Route 98 will be in operation for the timepoints on the Route 98 route page.

This pilot program will operate only within the Cottage Grove city limits and will run from January 14, 2019 through February 2, 2020. Continued service will depend on the service results of the shuttle during this timeframe.

Frequently Asked Questions

What is Mobility On Demand (MOD)?
MOD is a transportation option that uses a smartphone application and special vehicles to provide a service that has no fixed schedules, no fixed routes, and an infinite number of on-demand stops. Passengers share their ride and save money.
How does it work?
Passengers can book a trip on an LTD Connector vehicle using one of three methods. Customers enter their pick-up and drop-off locations, and a vehicle will pick them up.
Mobile App
Download onto your smartphone (search "Microtransit" in app store)
Apple Store
Google Play

Website
Book from your desktop computer (click here)
Call
541-942-0456 ext.1

What are the hours of operation?
The service is offered between 7:00 a.m. and 7:00 p.m. Monday through Friday. Call in requests will need to be arranged between 7:00 a.m. and 7:00 p.m. The service does not operate on Saturday or Sunday, but regular LTD service will operate on weekends. Service is scheduled from 8:30 a.m. to 5:00 p.m. on the following holidays:
Memorial Day
Independence Day
Labor Day
Day after Thanksgiving
New Year's Day
Service does not operate on Christmas Day and Thanksgiving Day.
What are the service areas?
This pilot program will only operate within the Cottage Grove city limits.

How much will a ride cost?
A $1 flat per trip fee will be charged for each trip. All other LTD fare is accepted.
How do I pay?
Customers pay cash when they board the bus or can pay by credit card, which is entered when they set up an account.
What is the normal wait time to be picked up?
Customers are able to view estimated wait times when they enter their pick up and drop off locations in the app or via text messages. Wait times will vary depending on nearby driver availability and other passengers but generally should not exceed 30 minutes.
I don't have a smartphone to download the MOD app. Can I still book a ride?
Simply call LTD Connector dispatch at 541-942-0456 ext.1, Monday – Friday from 7:00 a.m. – 7:00 p.m. The first time you use MOD, you will need to set up an account, which will enable smooth future bookings.
Will customers who use wheelchairs be able to use the service?
In addition to the 10 seats, the LTD Connector vans have two wheelchair bays.
I live outside the current MOD service area. Will it ever be available to my neighborhood?
The LTD Connector is a one-year pilot program and if the measures of success are met, LTD hopes to use the new technology in more areas and neighborhoods. Stay tuned!
Videos
Microtransit App Tutorial


LTD Connector Ad