Customer Service Survey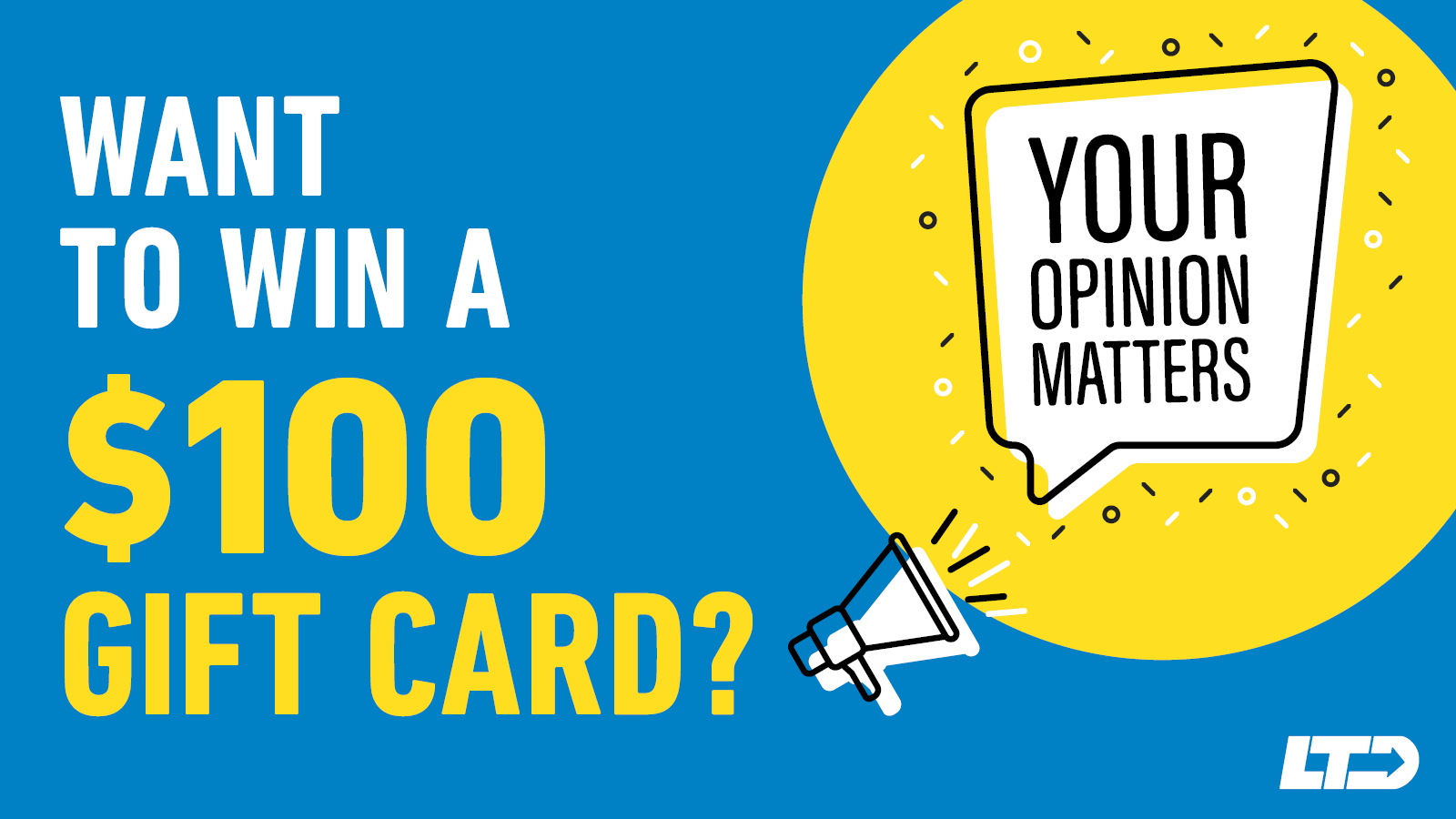 Complete the survey with your name and e-mail address to be entered to win a $100 gift card to Fred Meyer.
LTD will launch its annual customer satisfaction survey on March 27 to measure how we're doing. Whether you use the buses frequently, occasionally, or hardly at all, we want to hear from you! The survey takes 3-5 minutes to complete and is available March 27-April 30. People who complete the survey will be entered to win a $100 Fred Meyer gift card. Printed surveys are available upon request at the Customer Service Center at 1080 Willamette Street and can be returned there once completed.
Completion of the survey is entry to a random drawing for gift cards. Limit one survey per person. Surveys must be received by April 30. Prize winners will be notified by May 30 using the contact information provided on the survey.