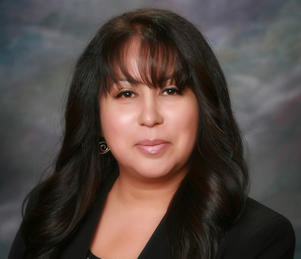 LTD Board Names Aurora "A. J." Jackson Next General Manager
October 2, 2015
CONTACT: Edward McGlone: 541-682-6104
Cell: 503-780-0464
The Lane Transit District Board of Directors has selected Aurora "A. J." Jackson as the agency's sixth general manager. Ms. Jackson, who is the current general manager of Montebello Bus Lines in Montebello, California, began her career at Montebello as a bus operator working to pay her way through college. Over the course of her career, Ms. Jackson was promoted to multiple positions in senior management, including serving as assistant transportation manager for two divisions of the Los Angeles County Metropolitan Transportation Authority, before returning to Montebello in 2008 to serve as its general manager.
The LTD Board of Directors noted that they were most impressed by Ms. Jackson's ascent into positions of progressive leadership at multiple agencies. "It takes someone special to rise through the ranks from bus operator to general manager," said LTD Board President Gary Wildish. "A. J.'s tenacity, poise, leadership, and vision fit perfectly with the direction we want the District to go."
"The Board prioritized finding a general manager who could bring strong leadership, empathy, and a good listening ear to the District," Wildish continued. "A. J. brings a zealous energy to get out in the community, identify ways we can improve, and a desire to strengthen relationships with our customers and partners."
"I am excited to live, work, and serve the people here in Lane County," said Ms. Jackson. "Lane County is renowned for being an active, thoughtful, and engaged community. I'm looking forward to rolling up my sleeves and working together to improve mobility options for our customers."
Ms. Jackson said that she was drawn to the job, in part, by LTD's reputation. "People in the transit community know that LTD is the gold standard for public transportation. LTD has a strong group of skilled and passionate professionals whose care for one another and the community sets them apart."
Ms. Jackson will earn a base salary of $153,000. Her start date is November 30, 2015.