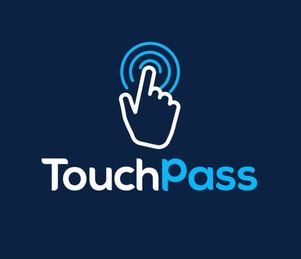 LTD Introduces TouchPass Electronic Fares!
August 1, 2019
Media Contact: Pat Walsh
Email: pat.walsh@ltd.org
Phone: 541-513-1236
Beginning August 1, 2019, Lane Transit District (LTD) will offer riders a new way to pay bus fares, and all it takes is a swipe of a mobile device.
The new program is called TouchPass, an electronic fare purchase and payment system that gives riders the power to buy their bus passes and fares by downloading an app to their mobile device and then pay for bus fares with just a swipe of their device at a reader next to the fare box on the bus
"Paying for goods and services electronically is becoming commonplace for many people," said Aurora Jackson, LTD's general manager. "Offering TouchPass is one more way LTD is responding to the changing needs of our riders and helping to ensure that using LTD is convenient, safe, and accessible."
The goal for the TouchPass program is to make riding the bus more convenient by making boarding time faster, ensure fare accountability, and provide anonymized ridership data to improve service.
By downloading the "TouchPass Transit App" through the app store and selecting LTD as the transit provider, riders can set up a TouchPass account and then purchase a pass or add value to the account for future fare purchases.
"LTD's customer service representatives can assist riders in downloading the TouchPass app at our downtown Eugene Transit Station," said Cosette Rees, LTD's director of customer and specialized services. "We want to make the transition to TouchPass as easy as possible for the riders who choose to use it."
All LTD buses, except EmX vehicles, are equipped with a TouchPass Reader. Before riders board the bus, they should activate their current TouchPass account that they downloaded onto their mobile device. To pay the fare, TouchPass riders will position their mobile device within the white corner markers on the TouchPass Reader mounted next to the fare box on the bus. Once the QR code has been read, the fare is paid. The EmX buses will be able to accept TouchPass in the next year.
TouchPass also allows riders to easily transfer between buses. While TouchPass is convenient for more tech savvy riders, LTD still accepts cash for a fare. Paper bus passes will be accepted from riders to pay for bus fares through the end of the year.
One of the new features is the capability for riders to purchase stored value that can be used for fares as they go. Stored value can be used anytime for a fare. When a rider uses stored value, the system will automatically calculate when they've reached the equivalent of a calendar month pass, and the rest of that month's rides are free.
In April, LTD signed a six-year, $2.8 million contract with Delerrok, Inc., a California-based electronic fare system vendor for the equipment and service necessary to offer the TouchPass electronic fare payment option to LTD bus riders. Money for the electronic fare program came from LTD's general fund.
For more information about TouchPass and other LTD services, go to www.LTD.org.