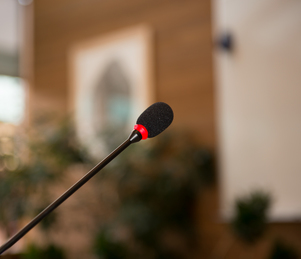 LTD Wants Public Input about West Eugene Service Redesign
March 10, 2017
Media Contact: Therese Lang
Email: Therese.Lang@ltd.org
Phone: 541-682-6101
Lane Transit District is holding an open house in conjunction with its monthly board meeting on Wednesday, March 15. The meeting is taking place in West Eugene at Churchill High School in order to hear from residents that will be most affected by the new service redesign.
The open house begins at 4:30 p.m. in the Churchill High School cafeteria where LTD service planners will be on hand to explain changes to the routes and answer any questions. At 5:30 p.m., the board will hold its monthly meeting and take public comments, on the record, about the service redesign.
"We're hoping to hear from as many people as possible before we make our decision," said Gary Wildish, president of the LTD board of directors. "The public's input is crucial to this process. We need this information in order to make a decision that best serves the public."
Once public comment has been recorded, LTD staff will make recommendations based on information gathered during all of the public outreach efforts that have taken place since October of 2016. These efforts have included an online survey, several public meetings and on-board surveys.
Changes to service in the area include the launch of new EmX service, some minor route adjustments, elimination of redundancies, the addition of service and better connectivity among the system through new transfer points.
At the April board meeting, the board will make its final decision and vote on adopting the recommended service changes.
The service redesign is an annual process where LTD service planners evaluate transit routes for efficiency and effectiveness. Public input plays a critical role in developing system-wide improvements. This year's redesign is focused on West Eugene because of the launch of the new bus rapid transit line, the EmX, into the West Eugene area.
For more information about the open house and board meeting or to take the online survey, please visit www.ltd.org/west-eugene.