Safe Routes to School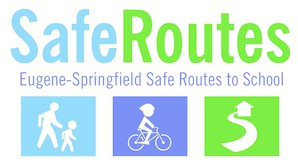 Walking and biking to school provide children with the opportunity to get exercise and energy throughout the day. Our region is taking big steps in making walking and biking more accessible for kids and families through the safe routes to school program.
The Regional Safe Routes to School Program works in 4J, Bethel, and Springfield School districts to provide
Education: High quality walking and biking safety education to students in 2nd, 5th, and 6th graders
Encouragement: Fun events and support during International Walk+Bike Day, Walk+Bike Challenge month, and for every school day commute
Engineering: Working with city and county staff to make improvements to our schools and neighborhoods to support safe walking and biking
Enforcement: Partnering with school officials and police to monitor and enforce existing laws in order to keep our walking and biking kids safe and educate motorists
Evaluation: Collecting important data to measure the impacts of Safe Routes to School programming
To get involved, please visit the regional safe routes to school website or facebook page. You can also sign up for the Springfield Safe Routes to School newsletter here. If you want to get started with walking or biking to school, but don't know where to start, check out our school walking route maps.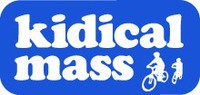 Kidical Mass, an opportunity to get families and kids biking together, celebrated its fifth year in Eugene. Learn more about Kidical Mass and keep up to date on family riding events.